Taupo Fisherman from hell!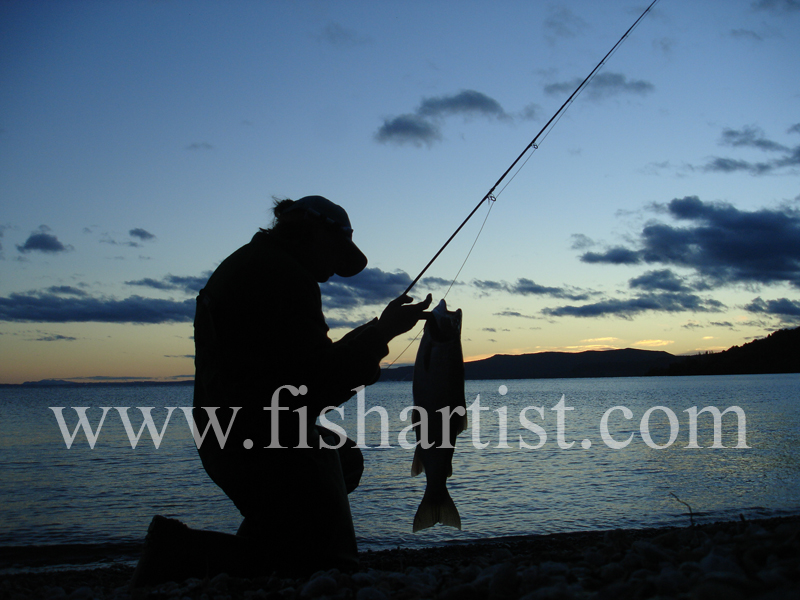 Photograph of a fish and fisherman caught in the early morning.
Comments
By Geoff Hall:
Jeremy Great to finally find your site. Brother Chris and I got to know you at Hatepe in Feb when we were there to scatter our Dad's ashes. I understand you are now back home in UK and you must be suffering withdrawal symptoms like me. Just seeing your photos makes me want to be there NOW!!! The "Old Fisherman" shot could have been me! Take care of yourself and I'll be in touch.
By david:
Hi Jeremy The web site is fantastic great photos will be in touch soon Cheers David and the boys